A bit back I checked the stats here in blogger and was in the 90,000 range for number of hits on this blog. I was quite stunned. I remember when I started it, I was nervous to click create blog for fear of what people would think -- this was my first public blog. I checked today and I had over 106,000 hits!!
I knew I needed information like what's on this blog, but I didn't realize there were so many others out there who would want it, too! I've seen some of you make bonnets for your girls or dolls, some of you make them for yourselves/others to garden in (smart idea!), and many of you link for trek purposes! I'm just glad it's been helpful. And, I think everyone who has used my pictures/instructions, has given me the credit, so thanks. I always try and do the same.
Maybe I should celebrate by hosting a giveaway or something? My husband thinks I should put up ads and make some money. Hmm.
I haven't posted for a while because I haven't had any projects lately considering I'm not doing
TITP
this year because we have a new little one the family. Not only do I not want to mess up her napping, I really don't want to nurse around soo many people, many of whom want to be talking to me, and sometimes all at the same time! Sometimes things just don't slow down.
Speaking of nursing,
I learned something cool about nursing from The Gift of Giving Life back in the day
: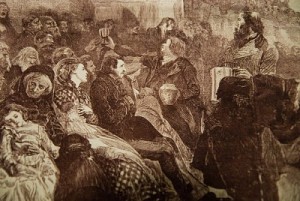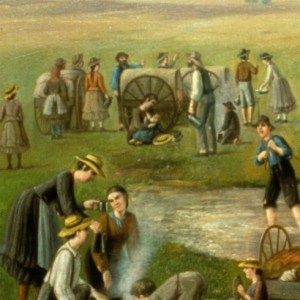 Bet you can't readily spot the nursing moms, can you? But, I don't want to be nursing authentically up at TITP. You can thank me later. (I really don't mind nursing in public -- covered; nor do I even mind other women nursing openly -- just not me!)
More info about nursing
in public
.